Merritt Island, Fla., Nov. 6, 2006—Brandt Ronat + Company (BRC) earned national recognition with two 2006 American Graphic Design Awards for excellence in communication and graphic design. Of the 10,000 entries submitted by design professionals, from large advertising agencies to boutique design firms, only 10 percent received awards. The 2006 American Graphic Design awards are presented by Graphic Design USA, a news magazine for graphic designers and other creative professionals published since 1963. The competition was sponsored by Adobe Systems Incorporated and the judges have been recognized themselves for excellence in design.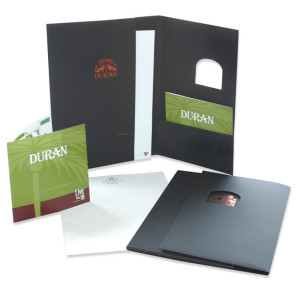 Duran Golf Club Sales Kit
(click image to view larger)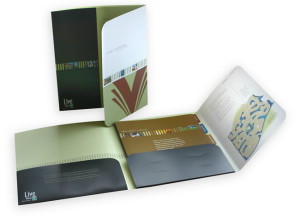 North Solerno Sales Kit
(click image to view larger)
BRC received awards for real estate development and sales promotion accomplished for The Viera Company's North Solerno community and Duran Golf Club communities.
North Solerno is a community of neighborhoods in the New Town of Viera.  Wyndham at Duran is a gated community in Viera on the Duran Golf Course, Florida's exceptional golfing experience.  The town of Viera is a master planned community comprised of approximately 22,000 acres in Brevard County with more than 16,951 residents and 7,213 beautiful homes.  The BRC team is proud to receive national recognition for both entries.
"It is an honor to be recognized by peers on a national level, but our client partners at The Viera Company are truly the ones who should be recognized.  We appreciate the opportunity and trust they give us, which makes all of this possible," says Ryan Brandt, Vice President of BRC.