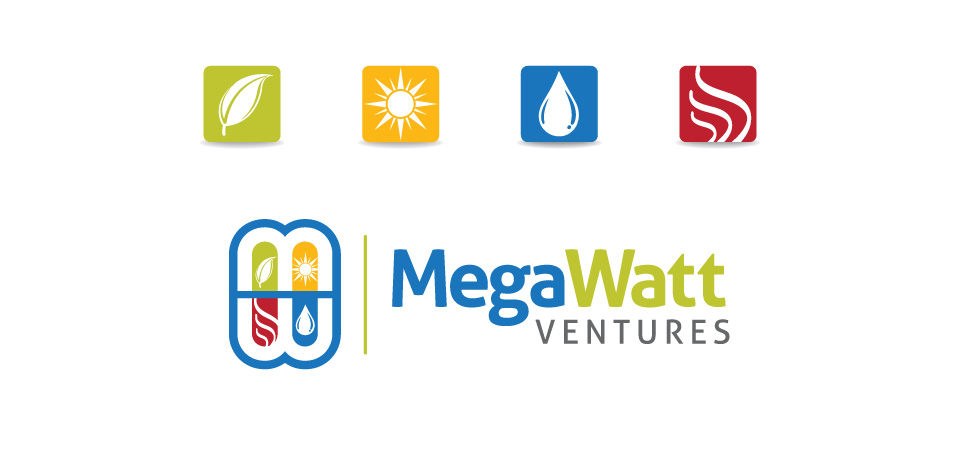 MegaWatt Ventures Logo Brand & Website | Start-ups | Economic Development | Clean Tech
Sponsored by the U.S. Department of Energy, this annual clean technology business competition will give students and technology entrepreneurs a chance to launch new ventures that are focused on innovative energy products.
Current participant universities:
University of Florida
University of Central Florida
University of South Florida
Florida Tech University
MegaWatt Ventures is an annual clean energy business plan competition that is sponsored by the U.S. Department of Energy in conjunction with Florida's universities. The competition has an over-riding mission of encouraging the commercialization of innovative energy-related technologies from the lab bench into the marketplace. Students, entrepreneurs and faculty are all invited to participate in this exciting program that brings innovation, entrepreneurship and the energy industry together to create new ventures that have the potential to create new jobs and help solve today's global energy issues.
By entering the MegaWatt Ventures competition, you will have access to a broad array of resources and educational programs to help you grow your energy product concepts into high growth businesses. Participants will be surrounded with experienced business mentors, investors, technical experts, and energy-industry veterans that are all dedicated to assisting you in commercializing your innovations into high growth businesses.
Competing teams must include at least one Florida-based engineering student, and can be formed at the beginning of the competition. Teams can also be existing Florida-based small technology businesses that generated less than $1M in revenues in 2010, and that employ Florida-based engineering students in key development positions for the duration of the competition.
For 2011, MegaWatt Ventures is open to any Florida-based teams and small businesses. Technologies or research from any U.S.-based university or national lab can be incorporated into the proposed product concepts. In future years, the competition will expand to include teams from throughout the Southeastern United States.
Brandt Ronat + Company
Marketing | Advertising Agency 'Communicate Better'


Serving the Space Coast, Melbourne, Merritt Island, Palm Bay, Viera, Brevard, Orlando, Tampa, Jacksonville, Boca Raton and Miami, FL in addition to Colorado, Washington DC, Georgia, Wyoming and surrounding areas.