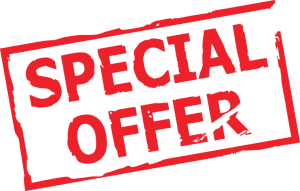 MORE ISN'T ALWAYS BETTER PROVES THE RESEARCH IN THIS STUDY … A MUST READ FOR RETAILERS, HOTELIERS & GIFT-GIVERS EVERYWHERE.
Through many research scenarios with different premises, the answer remains surprisingly the same: Pairing valuable offers with minimally worthwhile extras may not be your best path.
It may seem like sweetening the deal is simply a good idea and should be considered by customers as more and better than the single offer, but evidence points to the opposite: the additional offer may be more than a detraction from the primary thought, it has for many people the effect of devaluing the overall offer.
In one example, 227 students at the University of Michigan and Princeton University were split into "presenters" and "evaluators." Presenters were to pretend they were hotel owners preparing an online offer. For the ad, they had to choose whether only to reveal the hotel pool's 5-star rating, or the pool rating plus information about the hotel's three-star restaurant. The evaluators, pretend they were planning a vacation, were either shown an ad featuring only the 5-star pool or the 5-star pool and the 3-star restaurant. Results: the evaluators who saw the ad featuring both the pool and the restaurant were willing to pay significantly less per night than those who saw the advertisement featuring the 5-star pool only. Even so, 72 percent of the presenters had chosen to include both the 5-star pool and 3-star restaurant in their ad.
According to Kimberlee Weaver, assistant professor of marketing in the Pamplin College of Business, "there's a phenomenon that occurs when a gift recipient is turned off by the pairing of a big and a small present called "presenter's paradox."
Kimberlee Weaver, will have this white paper on the subject, "The Presenter's Paradox," published in the Journal of Consumer Research.
Link to study HERE