Computers and printing technology have made it easy for anyone to create something and print out copies of it. Even in the past twenty years, we've seen the design-to-print process simplify dramatically.
In a post at CreativePro.com, they've collected some pages from a 1929 book entitled "The Art of Photo Engraving," which feature a look at what it took to go from a photograph to a ready-to-print plate. Each of the 98 simple steps are wonderfully illustrated, and serve as a reminder that, no matter how hard we think we have it now, things have gotten a lot easier.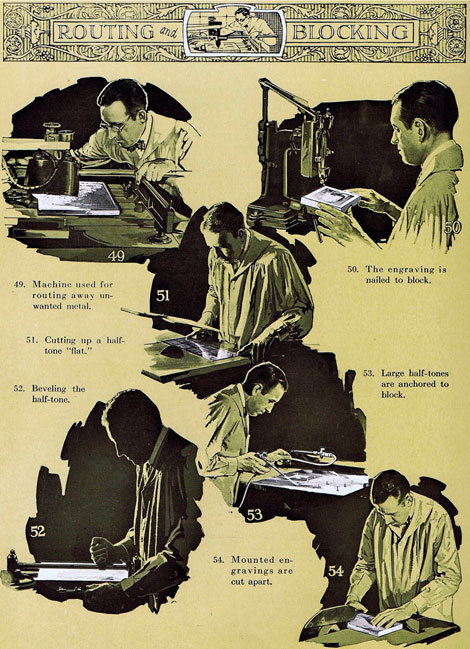 Brandt Ronat + Company
Marketing | Advertising Agency 'Communicate Better'
Integrated Marketing; Full Service; Media Planning; Consultation; Brand Development; Graphic Design; Multimedia; Web Development; Video Development; Social; Pay-Per-Click Campaigns
Serving the Space Coast, Melbourne, Merritt Island, Palm Bay, Viera, Brevard, Orlando, Tampa, Jacksonville, Boca Raton and Miami, FL in addition to Colorado, Washington DC, Georgia, Wyoming and surrounding areas.