brandt ronat

+

company (br+c) is a creative communications and brand strategy firm located in Brevard County.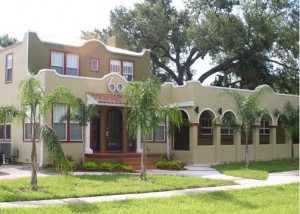 The firm began as a sole proprietorship in 1989 in Satellite Beach, incorporated in August of 1991 in the Eau Gallie arts district and moved its headquarters to Historic Merritt Park Place, Merritt Island.

brandt ronat + company has, over the years, worked with many private businesses, non profits and under the demands of government agencies, on local and state of Florida levels, and for the state of Wyoming, and for national voices such as the Space Foundation and the Coalition for Space Exploration in 2006. The principals of Brandt Ronat + Company moved to Brevard from the Midwest in 1987, representing 25 continuous years of advertising, marketing and strategic brand development experience in Brevard.
Beginning in the late 90's, brandt ronat + company was awarded a major contract for the Florida Division of Retirement. For the state, we produced a fully articulated educational campaign with collateral support but the heart was a series of video teaching tools, in the format of a TV News Show. They chose us for a simple reason that has served us well over the years. We had the better idea.
We used this format to help teach more than 600,000 employees in the Florida system about tough subjects like retirement benefits, disability benefits and how to calculate benefits.
From that excellent relationship with the State of Florida, we have continued our work in helping agencies, organizations, companies and communities thrive.